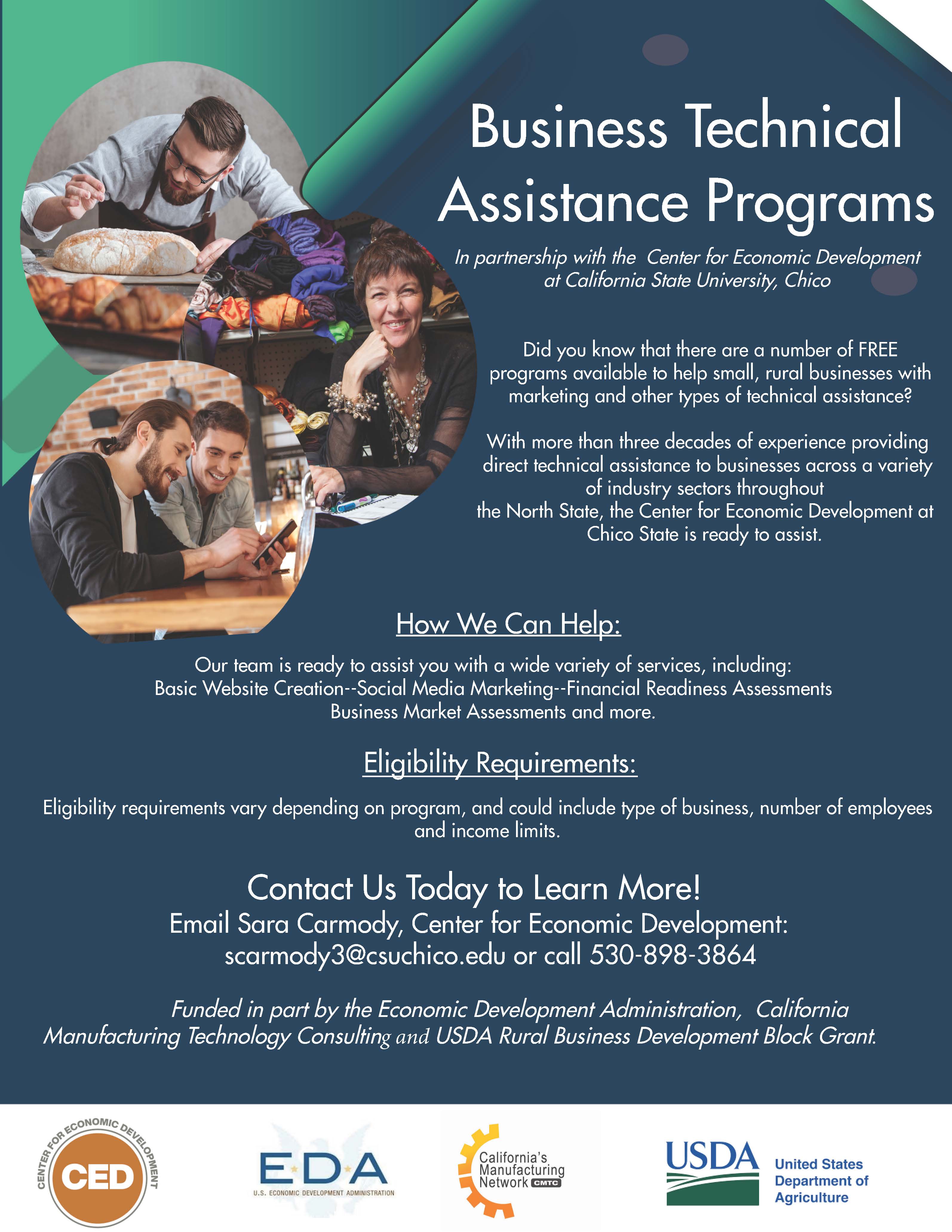 Business Technical Assistance Programs
Did you know that there are a number of FREE programs available to help small, rural businesses with
marketing and other types of technical assistance?
With more than three decades of experience providing direct technical assistance to businesses across a variety of industry sectors throughout the North State, the Center for Economic Development at Chico State is ready to assist.
How We Can Help:
Our team is ready to assist you with a wide variety of services, including:
Basic Website Creation--Social Media Marketing--Financial Readiness Assessments
Business Market Assessments and more.
Eligibility Requirements:
Eligibility requirements vary depending on program, and could include type of business, number of employees and income limits.
Contact Us Today to Learn More!
Email Sara Carmody, Center for Economic Development:
scarmody3@csuchico.edu or call 530-898-3864
CLICK HERE FOR BUSINESS TECHNICAL ASSISTANCE PROGRAMS FLYER
CLICK HERE FOR CENTER FOR ECONOMIC DEVELOPMENT – TECHNICAL ASSISTANCE FOR BUSINESSES INFORMATION